Posted on: December 19, 2019
Merry Christmas
What does that Child, born for us of the Virgin Mary, have to tell us? What is the universal message of Christmas? It is that God is a good Father and we are all brothers and sisters.
This truth is the basis of the Christian vision of humanity. Without the fraternity that Jesus Christ has bestowed on us, our efforts for a more just world fall short, and even our best plans and projects risk being soulless and empty.
For this reason, my wish for a happy Christmas is a wish for fraternity. Fraternity among individuals of every nation and culture. Fraternity among people with different ideas, yet capable of respecting and listening to one another. Fraternity among persons of different religions. Jesus came to reveal the face of God to all those who seek him.-Pope Francis, 2018.
Posted on: September 11, 2019
Verla Carroll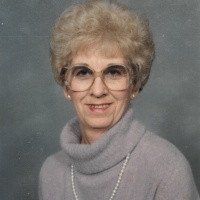 Verla Jo (Hoelker) Carroll, 91, of Sioux City passed away on Sunday, August 11, 2019 at her residence. A funeral service will be at 10:30 a.m. Thursday, August 15, 2019 at St. Joseph Catholic Church in Salix, Iowa. Father Michael Erpelding will officiate. Visitation will be Wednesday, August 14, 2019 from 4:00-8:00 p.m., with family present from 6:00-8:00 p.m. and a prayer service at 7:00 p.m. at Meyer Brothers Colonial Chapel. Online condolences may be directed to www.meyerbroschapels.com.
Verla Jo Hoelker was born on June 1, 1928 in Lawton, Iowa to Joseph and Katherine Hoelker. She attended Cathedral High School, where she graduated in 1946. She married Paul Carroll on June 23, 1950. Paul passed away on October 18, 1995.
In her early years, Verla worked as a switchboard operator at the Warrior Hotel. Later, when she became a wife and mother, she spent her life caring for her family and home. She was a member of St. Joseph Catholic Church in Salix, and was an active member of the Sloan Golf Course for many years.
Verla enjoyed refinishing wood furniture, gardening, sewing, making kids clothes, and golfing.
Survivors include: her son Marty, his wife Marla and their four children: Jennifer, Brian, Josh and Al; her daughter Paula, her daughter Pam and her husband Jason, and their children Amanda and Jeremy; her son Rex, his daughters Katie and Kelsey; her daughter Renae and her husband Rusty, their sons Dustin and Josh; and her daughter Joanne and her husband Gary, and their six children: Katie, Kristi, Brianna, Chelsey, Jamie, and Dallas; and 17 great-grandchildren.
She was preceded in death by her parents, Joe and Katherine Hoelker; brothers: Joe Hoelker and Leroy Hoelker; and sisters: Evelyn Henrings and Ilene Reynolds.
Memorials may be directed to St. Joseph Catholic Church in Salix.
Patricia "Pat" Mustain, 84, of Sloan, Iowa died Saturday, September 1, 2018 in Sioux Falls, SD.
A funeral mass will be 10:30 A.M. Friday, September 7, 2018 at St. Joseph Catholic Church in Salix, Iowa with Father Michael Erpelding, officiating. Burial will be in St. Joseph Catholic Cemetery in Salix, Iowa. Visitation will be 5:00 – 8:00 P.M. Thursday, September 6, 2018 with a scriptural wake service at 7:00 P.M. at the Church. Arrangements are under the direction of Rush Family Care Service, Onawa, Iowa.
Pat was born August 8, 1934 in Sioux City, Iowa the daughter of Leonard and Kathryn (McGivern) Juneman. Pat attended Sloan High School and played on the State basketball team in 1952.
In the spring of 1954 she met Roger Mustain on a blind date, and 7 months later they were married on November 25, 1954 in Salix, Iowa. Two years later, their daughter Kathy was born and 5 years later they added Michele. She was blessed with 3 beautiful granddaughters and 6 great grandchildren. Roger passed away on September 20, 2002.
After high school graduation she began working at the Sioux City Journal and eventually began a long and full career at Younkers in downtown Sioux City. Pat began her Younkers journey as a sales clerk but quickly became a member of the advertising department writing and creating ads. When the advertising department was moved to Des Moines, Pat was put in charge of the personnel department and fashion director for the store. She was also the mentor and director of the Younkers Teen Board.
After nearly 25 years with Younkers, Pat retired but entered into another challenging career with the Siouxland Chamber of Commerce. There she served as the Membership Director and leader of the Ambassadors or green jackets. During this time she organized many award dinners as well as multiple Siouxland Steak Dinners in Washington, DC, an event that soon became renowned with all the Senators and Congressmen on Capitol Hill.
Among her hobbies, Pat loved reading, needlepoint, bridge, watching westerns and musicals, and above all, spending time with her family and friends.
Pat was a member of St. Joseph Catholic Church in Salix, Iowa.
Survivors include her children, Kathryn L. (James) Westergaard of Mapleton, Iowa and Michele R. Mustain of Sioux Falls, South Dakota; grandchildren, Allison (John) Dirksen, Meghan (Trevor) Simmons, and Kristen (Michael) Bladt; great-grandchildren, Theo Dirksen, Hugh Dirksen, Audrey Simmons, Isabel Simmons, Christian Simmons, and Weston Bladt.
She was preceded in death by the love of her life Roger Mustain; her parents, Leonard and Kathryn (McGivern) Juneman; a granddaughter, Adrienne Westergaard; and her brother, Ronald Juneman.
Mass Schedule
| | |
| --- | --- |
| Thu | 9:00am |
| Fri | No Mass |
| Sat | 4:00pm |
| Sun | 11:00am |
| Mon | No Mass |
| Tue | No Mass |
| Wed | No Mass |
All Services